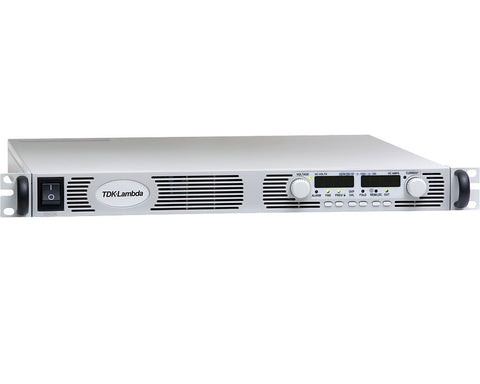 GEN 80-9.5: 0-80V, 0-9.5A

0 - 80V @ 0 - 9.5A
Comes standard with a US AC Input linecord.
RS-232/RS-485 Interface is built-in standard (included with all Interface options). 
AC input is wide-range, single-phase 85VAC-265VAC.
A Certificate-of-Compliance, Certificate-of-Calibration, and Final Test Data Sheets Are Included With Each Unit, Free-of-Charge
For Genesys™ 1U 750W Full-Rack Detailed Information, Specifications and User's Manual downloads, click HERE
Delivery/Lead-time estimated at 3 weeks ARO.
FAST BUILD option is available at this time (to guarantee shipment from our dock in 3 business days from acceptance of order - adds a 25% premium per unit).
---
---
---
We Also Recommend